Walker was just in Eau Claire, he tweets.
Visited the Eau Claire GOP field office to talk about our plan to help Wisconsin Win the 21st Century! @RPEauClaire
So three things to wonder about his time there:
1. Did he tell people in that river city that polluted Wisconsin waterways have doubled during his years in office?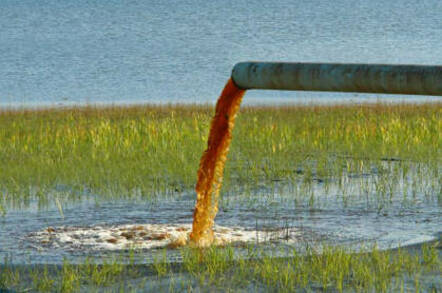 2. Did he mention that his polluter-friendly DNR just shrugged off 100 million gallons of raw sewage that been dumped into the rivers there since 2016, even though the DNR is supposed to guarantee clear water to all Wisconsin residents according to the agency and the state constitution, and;
3. Does Walker even know that Eau Claire, translated from the French, means "clear water," and that its water clarity preceded the French?
According to Robert Gard and L.G. Sorden's definitive book,

The Romance of Wisconsin Place Names

, the Ojibwe (a.k.a. the Chippewa) people called the river "Wah-yaw-con-ut-ta-gua-yaw-Sebe," which means "the water of the river is clear." This Ojibwe moniker shows up in numerous documents from Wisconsin's early history.
It makes a great deal of sense that the Native Americans – who, after all, had been here long before the French – would have named the river themselves. And it's also logical that later French and English speakers would translate and apply that name to the river and the settlement that grew up along it. (The French name became official, but you'll still find the English "Clear Water" in the names of several local businesses.)
What's clear is to expect nothing from Gov. Scottholes.