[Tuesday update - - Walker still hiding behind spokespersons.] Comrades! The specter of Russian election interference has closed in on Wisconsin, as we learn more about alleged an Russian agent's contacts key 'law-and-order' leaders.
She began reaching out to NRA members and other American gun enthusiasts in 2013, on several occasions hosting NRA executives and gun activists in Moscow, including one delegation that included former Milwaukee Sheriff Dave Clarke.
Oops.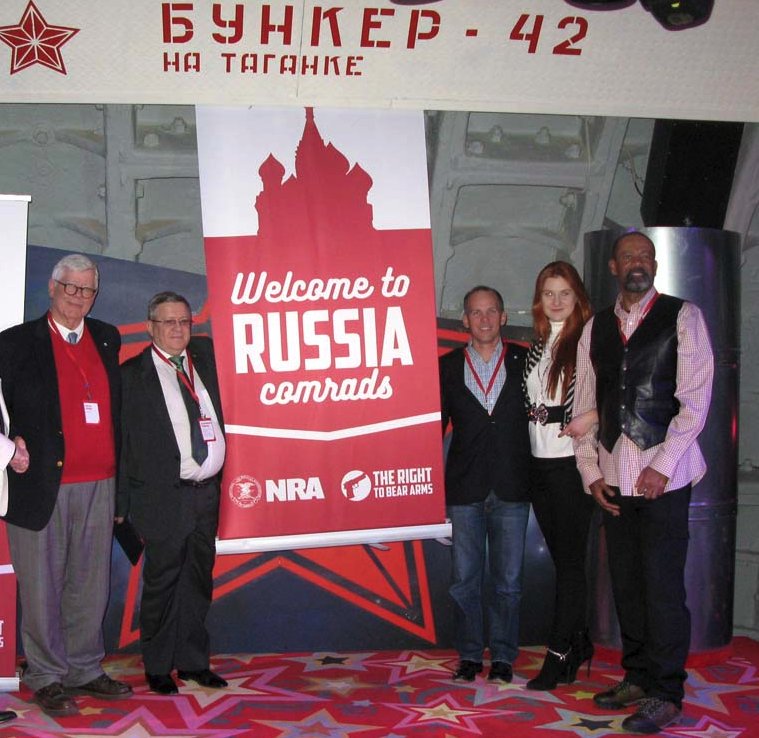 Also on her list, Scott "Right Direction" Walker:
MADISON – A Siberian woman charged as part of an alleged Russian plot to interfere with U.S. politics was at Gov. Scott Walker's presidential campaign launch and said she did not see him as being hostile toward Russia.
The woman, Maria Butina, attempted to establish lines of communication with American politicians that could be used to influence U.S. policies Russia, according to court documents filed Monday.
Butina was arrested Sunday and the criminal complaint against her was unsealed Monday in Washington, D.C.