[Updated] The DNR's wrist-slap to Foxconn for incompetent stormwater 'management' at its Mount Pleasant site was one of those self-inflicted and repetitious DNR wounds.
Let me clue you into a more obscure 2018 DNR credibility-killer which also portends only bad things for Wisconsin's public health and environmental protection.
I was reading up on the arcane-but important topic of Wisconsin administrative rules after writing about the stunning death-blow delivered
to carefully-drafted rules aimed at stemming
an epidemic of chronic deer wasting disease
by the powerful legislative committee which has power over rule-making
just as the annual hunt is about to begin
My rule-making research led me to this interesting bit of behind-the-scenes history about how the DNR managed in a single memo to quietly diminish coordinated environmental and public health policy in Wisconsin with an argument that is hard to take seriously - - and, which again shows the reach and menace of the 'chamber of commerce mentality' which Walker inserted atop the DNR and has spread across all three branches of state government.
This is the official description of the measure that died a quiet State Capitol death - - Assembly Bill 861:
An Act to amend 227.137 (3) (c) of the statutes; Relating to: inclusion in the economic impact analysis for a proposed administrative rule an assessment of the impact that the proposed rule will have on public health and the environment. (FE)
Looks logical, right?
Yet in the bill's fiscal estimate, the agency made two related and preposterous claims - - that it did not have employees on hand with relevant public health expertise and could not afford to hire even a single new staff person to do the work:
The bill will require additional staff time since a significant share of the WDNR's administrative rules would require both environmental and health impact assessments.
The Department already employs staff with expertise to conduct an environmental impact analysis. Therefore, the workload associated with conducting an environmental impact analysis on all administrative rules can be absorbed within the agency's existing staff work load through cross-bureau collaboration. The amount of staff time needed to complete these environmental impact analyses each year is indeterminate.
The Department does not currently employ staff with expertise to conduct a public health analysis and would therefore need to add a position with such expertise or outsource su.ch a task. The cost of adding a full-time employee with public health expertise is estimated at $108,900 per year for salary and fringe benefits (assuming an average hourly rate of $36/hr.).
As if public health and a healthy environment are disciplines and activities separated by impenetrable firewalls.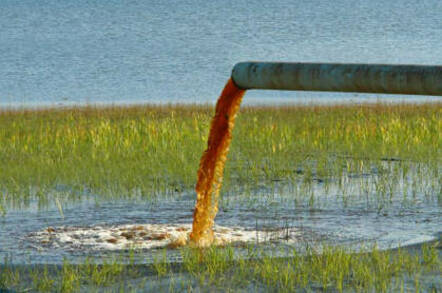 Said Madison legislator Terese Berceau, (D), one of the bill's sponsor in response to my request for comment:
They do not have the interest or ability to understand that natural resources are essential to our survival—-and our economy. They still believe in the balance test - - as in, will a regulation hurt a business' ability to make money and provide jobs - - is what they say. But the jobs component is less important than free enterprise. And no ability to think or see long term.
And I'm guessing there are public health positions that got deleted along with the scientists.
And who and what tells us that public health and the environment are already intertwined?
The DNR.
Where?
Let's begin with wording in its mission statement:
To provide a healthy, sustainable environment...
Or in its postings about clean air:
Clean air is important to human and ecosystem health. Poor air quality can affect people of all ages, especially those sensitive to air pollution, including people with asthma or heart conditions, people who work and exercise outdoors, and older adults and children. These facts make it all the more important to understand air quality and recognize the importance of clean air.
And when discussing water:
Safe, clean drinking water is what we expect when we turn on our faucets. The DNR's Drinking Water and Groundwater Program manages activities that affect the safety, quality and availability of drinking water to protect public health and our water resources.
And even when publicizing one of Walker's precious 'chamber of commerce mentality' priorities - - economic development, where the DNR says it plays a role:
Brownfields are abandoned or underused properties where development is hindered by actual or assumed environmental contamination. Local government leadership is often needed to put these properties back into productive use.
Almost every Wisconsin community is home to at least one brownfield site. Repurposing these properties creates business opportunities, increases economic activity, manages environmental risk, improves public health and revitalizes neighborhoods...
It is possible to obtain environmental assessment and cleanup assistance, and the DNR is available to help guide local officials through the brownfield renewal process. Contact us today for a collaborative "Green Team" consultation.
The DNR harms the public and does itself no favors when it retreats from its obligations in communications with the Legislature to give environmentally-hostile policy-makers in the majority party cover to serve special interests.