I'm not suggesting that Trump bring our ex-sheriff to town today.
Though anything is possible with this President, as Clarke works for a pro-Trump PAC. But his failed chase after a Trump appointment got messy,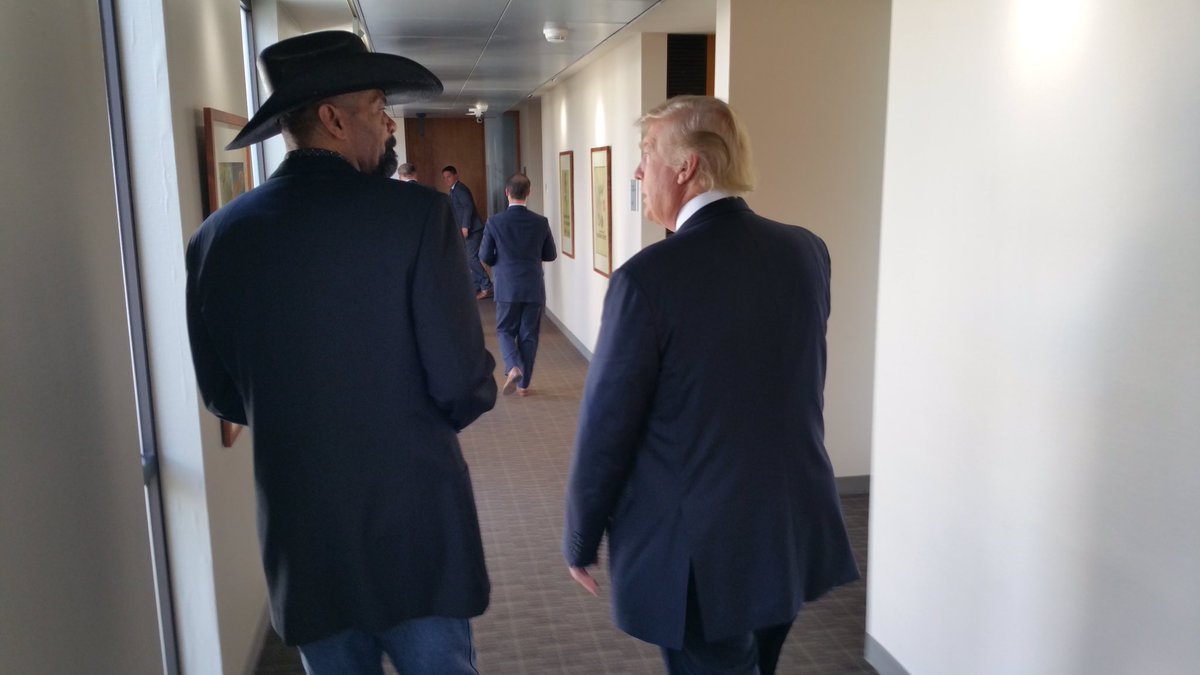 his relationship with Walker - - today's second-banana - - got messy, too, and showcasing a law enforcement official who had four inmate deaths in his facility seems a poor choice for a President buffeted by his own incarceration scandal unfolding right now.
But I'm reminded, as the city makes the detailed security adjustments which a Presidential visit entails - complicated by the Summerfest music extravaganza opening night shows kicking off just blocks from Trump's Wednesday sleepover at the Pfister Hotel - that
Clarke actually pique-pulled his deputies
from their share of traffic control when President Barack Obama came to Milwaukee in 2012, so for the record, this:
Milwaukee's Self-Important Sheriff Cuts Back On Obama Visit Security
I

t would take some imagination to upstage the President of the United States and temporarily supplant Wisconsin governor Scott Walker as the state's worst political ambassador to the nation - - but

Milwaukee County Sheriff David Clarke

- -

you've done it.
On the eve of President Obama's visit to Milwaukee's Master Lock factory Wednesday, Clarke let it be known in the Journal Sentinel that because he lost some funding (and a bit of ego) in a budget battle with County Executive Chris Abele, the Sheriff's department just doesn't have the resources to fully staff the County's end of the presidential security detail when Obama is in town.