We've all hit the Scottholes.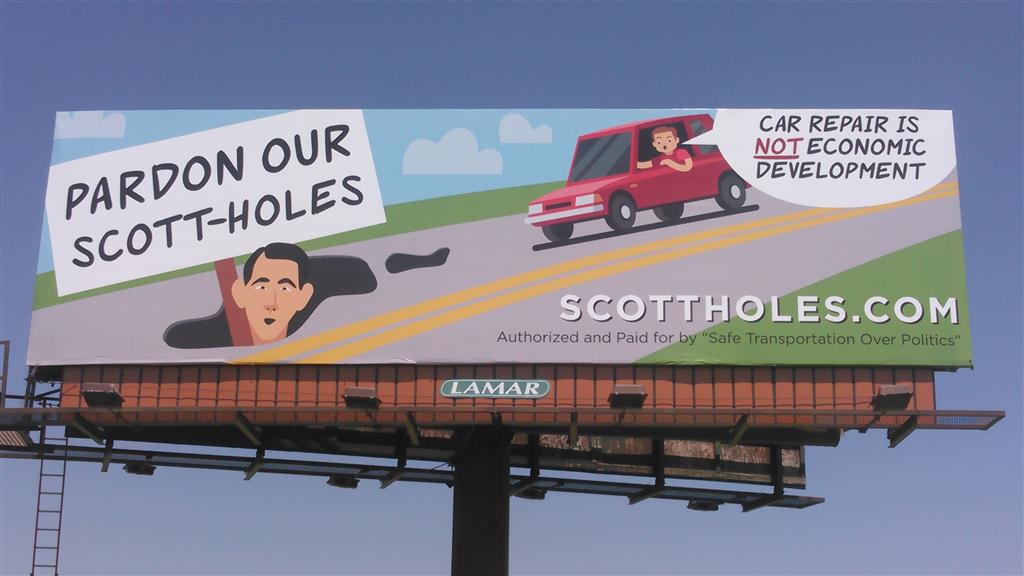 and read about a rural Wisconsin road that crumbled to gravel during the Walker years, but the condition of Highway 78 heading into Prairie du Sac might be one for the record books:
The Wisconsin Department of Transportation has no immediate plans to make improvements on the portion of Highway 78 leading into the village of Prairie du Sac, village administrator Alan Wildman said during a board meeting June 26.
The Prairie du Sac Village Board passed a resolution in Feb. regarding the deteriorated condition of Highway 78 imploring the DOT and Gov. Scott Walker to remedy the dangerous driving conditions caused by buckling of asphalt.
Hey, sorry. You know, Foxconn.