Not this golf course owner, though its Wisconsin developer is willing to sacrifice a nature preserve and some state parkland to build it.
I'm talking about this one one, also referred to as POTUS, the Commander-in-Chief and Ranking Hotelier to the military he controls:
From Scotland to Palm Beach, Los Angeles to Dubai, Trump Golf is home to some of the most iconic golf properties and championship courses in the world.
And if those Trump administration facts weren't bad enough - -
Trump administration to Roll Back Clean Water Protections
- - remember that his policies and the EPA are being overseen in our Great Lakes region by a former McDonald's manager who has gifted the future of the Menominee River and the Boundary Waters principally in Minnesota to foreign toxic mining firms.
Barring a successful legal challenge, PolyMet is clear to begin construction of the state's first-ever copper-nickel mine, once it raises the estimated $1 billion it will cost to build it. Later this month, PolyMet is expected to conclude a stock offering to clear debt from its balance sheet, which could result in the Swiss mining and commodities giant Glencore winning majority ownership of the company.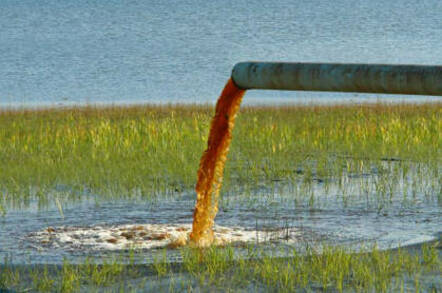 Water quality regionally which will get a fresh pollution champion if GOP foot-soldier and open-pit mining tool Tom Tiffany slides into the NW Wisconsin Congressional seat vacated by Sean Duffy.
You have to wonder if these GOP bellhops and their families drink bottled water and sit next to an air purifier 24/7?
Remember that what the Trump people are doing to the Clean Water Act isn't an anomaly, as they also rewrote Clean Air enforcement for an already-contaminated zone in SE Wisconsin to give Walker one last Foxconn favor before he lost his re-election bid.
EPA chief Pruitt overrules staff, gives Wisconsin's Walker, Foxconn big break on smog