I got an email update from the US-Canadian International Joint Commission in charge of Great Lakes water quality headlined "Searching for Solutions to Pollution - - IJC Great Lakes Connection.:
The IJC recently said that more needs to be done under the long-standing two-nation agreement to guarantee Great Lakes water quality:
"While significant progress has been made to restore and protect the lakes,"

the report says

, "the governments of Canada and the United States and Great Lakes civil society as a whole are living with the costly consequences of past failures to anticipate and prevent environmental problems. The Commission urges both countries to adhere to the prevention principle they wisely incorporated in the 2012 GLWQA." This emphasis on prevention is reflected in many of the IJC's recommendations.
Well, fine.
As to prevention:
* Are they aware of the threat posed in environmental outlier Wisconsin by Foxconn's pending bid for Lake Michigan water to support government-enabled, potentially-polluting wetland-filling, massive commercial production and waste-water discharge?
* Are they aware of Foxconn's request for separate permits to emit hundreds of tons annually of airborne pollution which will drift over Lake Michigan and its watershed?
The US-Canadian report also says:
Progress includes accelerated cleanup of contaminated

Areas of Concern

, setting new loading targets for the amount of phosphorus entering Lake Erie to reduce harmful algal blooms, stopping new aquatic invasive species from entering the lakes, and establishing the work groups and processes needed to implement the Agreement. However, work needs to be increased in these and several other key areas.
* Are they officials aware of the huge spike in waterway impairment in both the Lake Michigan and Lake Superior watersheds in Wisconsin principally traced to phosphorous contamination after Walker and the Legislature rolled back waterway regulation?
* Are they aware of a burst of Walker approved legislation to greenlight toxicifying metal mining, more sand mining, fresh, mass wetland development, added big dairy herd expansions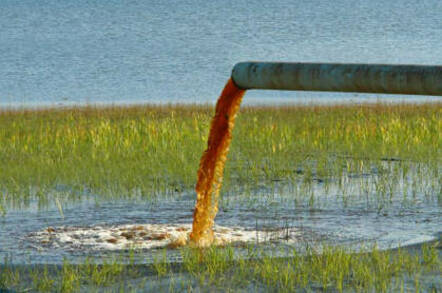 Great Lakes pollution prevention?
In Wisconsin? Hello?
International agreements to keep the Great Lakes clean, and separately to minimize diversions, are just hollow, illustrations and misleading words on paper and websites so long as an environmental outlier can operate with impunity in a state which borders two of the five Great Lakes.