A few reminders about key Wisconsin pollution issues and their deadlines:
*

The deadline for responding to the proposed approval diversion of Lake Michigan water to the Foxconn project - - which would also greenlight the return of about 60% of the daily diversion as treated wastewater - - is March 21st.
The application process - - from comment receipt to final review - - is run by the DNR which Walker intentionally has redefined with his 'chamber of commerce mentality' ideology. A March 21st comment deadline has been established.
Here's how

to send in your comment:
Hard copy comments can be sent to:
DNR Drinking Water and Groundwater Program DG/5 Attn: Adam Freihoefer PO Box 7921, Madison, WI 53707-7921.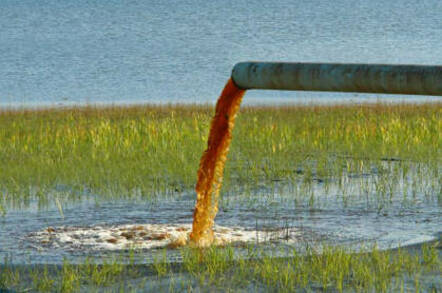 *
You may remember that a special provision was added by a GOP legislator

as the State Assembly adjourned last month to bypass a judicial hearing already scheduled so that a sand mining operation could more easily fill a substantial wetland and bulldoze a rare stand of trees in
Monroe County.

The bill then went to the State Senate, and to a committee chaired by GOP Sen. Robert Cowles - - who said he had no intention of scheduling it for a vote which could pass it on to the floor for final approval, but also noted that there were other ways the plan could bypass him.
I made sure to call Cowles' office to thank him for his position, and you can do the same. 1-608-266-0484, or toll-free, 1-800-334-1465.
*
The DNR on a webpage lists all site and comment deadline information about pending applications for new or continuing waste discharge permits sought by municipalities, corporations and industrial-scale animal feeding operations, (CAFOs). Here is the website and details of recent postings so you can get an idea of what's being sought, by whom and how you can weigh in: