If you ease up on phosphorous discharges, Bucky, you get waterway pollution, algae, studies and meetings.
Will you get results?
I'd noted, here, a DNR focus on persistent phosphorous contamination in the Wisconsin River Basin, and have been posting frequently about Wisconsin's spiking waterway pollution - -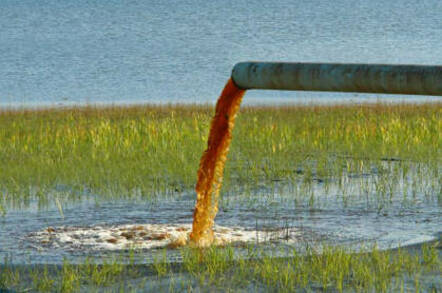 - - so I want to add this item posted by the DNR to my growing published data base on these key concerns:
March 5 & March 6
Informational meeting on a Wisconsin River Basin draft Total Maximum Daily Load (TMDL) plan March 5, 1 p.m. to 4 p.m. - Quality Inn, 668 W Kemp St., Rhinelander

March 6, 10 a.m. to noon & 4-6 p.m. - Portage County Annex, 1462 Strongs Ave., Stevens Point
Contact:

Kevin Kirsch

, 608-266-7019
Detailed information: The

Wisconsin River Basin

north of Lake Wisconsin has 109 stream and river segments and 38 lakes or reservoirs that are currently listed as impaired due to elevated levels of phosphorus.
The US Environmental Protection Agency, under the Clean Water Act, requires that waters not meeting water quality standards be listed as impaired and have TMDL or equivalent restoration plans developed. TMDL plans quantify the different sources of pollution, provide allocations, and prescribe reductions, if needed.
These meetings will provide a detailed explanation of the TMDL analysis, allocations and any needed reductions, implementation and compliance options, and to provide opportunities for additional stakeholder input. Additional meetings will be held March 14 in Portage.

News release