Props to Urban Milwaukee's Bruce Murphy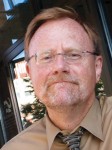 for continuing to follow the money and the loopholes in the Foxconn deal that the always-campaigning Scott Walker had made with our cash:
...the total cost, as I reported, has risen to nearly $4.1 billion, all to get a $9 billion plant built. That's a cost of $1,774 per household in Wisconsin.
$1,774 per Wisconsin household is a lot of money. You'd think it would have been enough for a formal announcement that public financing of political campaigns had finally come to Wisconsin.
I'll add it to my Foxconn archive.