I noted the other day that Ron Johnson
had sent a dog-whistle to his supporters painting Russ Feingold as an outsider to Wisconsin because Feingold graduated from Harvard Law School, and also from Oxford University in England as a Rhodes Scholar.
Part of what irked me about that is that Johnson did not acknowledge that Russ got his undergraduate degree at UW-Madison - - t
he home state school.
Russ can proudly wear Badger red and white.
Which Johnson, a serial Bucky poseur - - like Paul Ryan with a Miami of Ohio degree and Scott Walker with no degree - - cannot because he
graduated from the University of Minnesota.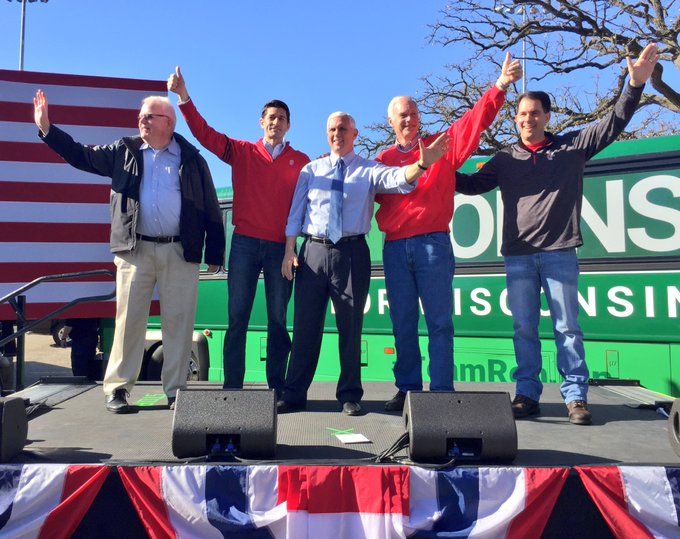 So who's the outsider?