[Updated] A federal judge has blocked WI Gov. and regular basher of poor people Scott Walker from drug testing federal food stamp recipients:
A federal judge has dismissed a lawsuit seeking permission for the Walker administration to drug test some participants in the food stamps program, saying the state's request was premature.
Just as other judges have reversed or penalized Walker, his agencies and/or the Legislature for having drawn politically-inspired and historically-lopsided legislative district maps, failed to enforce clean water rules, cooked the books with dubious data to build an unnecessary highway north of Milwaukee, broke the Amtrak train manufacturing contract and damaged job opportunities in a low-income Milwaukee neighborhood, obstructed unfettered voting, and reduced women's access to health care - - a predicted loss that also cost taxpayers $1.6 million in legal fees.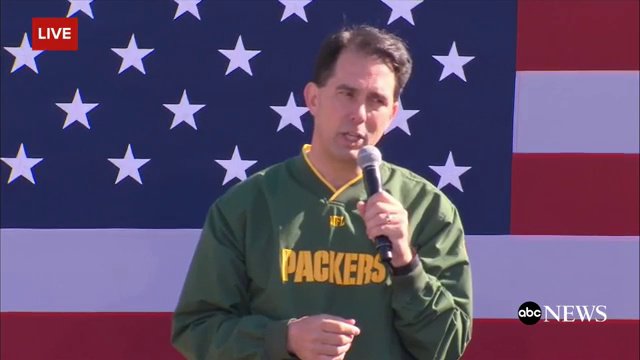 Which paled in comparison to the Amtrak FUBAR:
Wisconsin has agreed to pay train maker Talgo $9.7 million to settle a lawsuit stemming from a decision by Governor Scott Walker to drop a plan to use its cars on a passenger rail line between Milwaukee and Chicago, an attorney said on Thursday.
The train maker, a Seattle-based unit of Spain's Talgo , will own the disputed train sets it built for Wisconsin under the settlement reached on Wednesday, said attorney Lester Pines, who represents Tango...
Wisconsin paid $42 million for the two 17-car trainsets that would have been used on Amtrak's passenger rail service between Chicago and Milwaukee under a plan approved by former Governor Jim Doyle, a Democrat, in 2009.
These partisan phonies talk a fiscally-conservative line but think nothing of blowing taxpayer money by the millions of dollars on ends-justify-the-means actions, or to reward a special interest, or to aid a partisan campaign even when they know what they are doing will be reversed in court.