You think you're inured to the handouts, insider privileges and room service provided by Wisconsin GOP Gov. Scott Walker to corporations, campaign donors and the wealthy: tax breaks, a phony, politicized, easy-money jobs agency that has created better work for lawyers and auditors, special legislation for mining companies and wetland-fillers, watered-down inspections for manure-spilling feedlots and easy permits for sand mines and tar-sand oil pipelines.
You say we've seen it all; his unconscionable attack on Planned Parenthood and women's health care, his rejection of expanded Medicaid coverage for low-income residents, his reduction of food stamp assistance combined with mandatory drug testing, and even increased taxation on the working poor and elderly by slashing federal and state tax credits.
We've been forced to accommodate Walker's-partisan-governance by surprise, deceit, fiat, favoritism, bad or non-existent data or public input - - demolished civil service, blown-up university tenure and budgets, bludgeoned public service collective bargaining and local residency standards, unjustified voter photo ID, reduced early voting hours, eliminated long-standing state-supported recycling and public land acquisition programs only partially restored by legislators, slashed K-12 public school financing with huge dollar transfers to an ideologically-based private school sector.
But his latest scam is some sort of record-setting combination of con and disruption and reward to the private sector at the expense of Wisconsin citizens - - you guessed it - - who are not well equipped to fight back.
I'm talking about his 'plan' to quickly upend, dislocate and relocate - - without their consultation or approval - - tens of thousands of disabled citizens now living in carefully-constructed, time-tested, home care arrangements to - - you guessed it - - private insurance companies, with their paperwork and rules and bureaucracies, and - - you know it - - their need to make a buck.
Make sure you read Guy Boulton's compelling Sunday piece in The Milwaukee Journal Sentinel, with this important takeaway:
Other states have started with pilot programs, testing the model first to see what works and what doesn't.
In contrast, Wisconsin would adopt the new program in a single stroke, basically blowing up the system for providing long-term care, which was built over almost two decades...
For insurance companies, the proposal — which unexpectedly was part of Gov. Scott Walker's budget last year — could mean tens of millions of dollars in profits a year.
There you have it - - the train wreck that is the Walker administration - -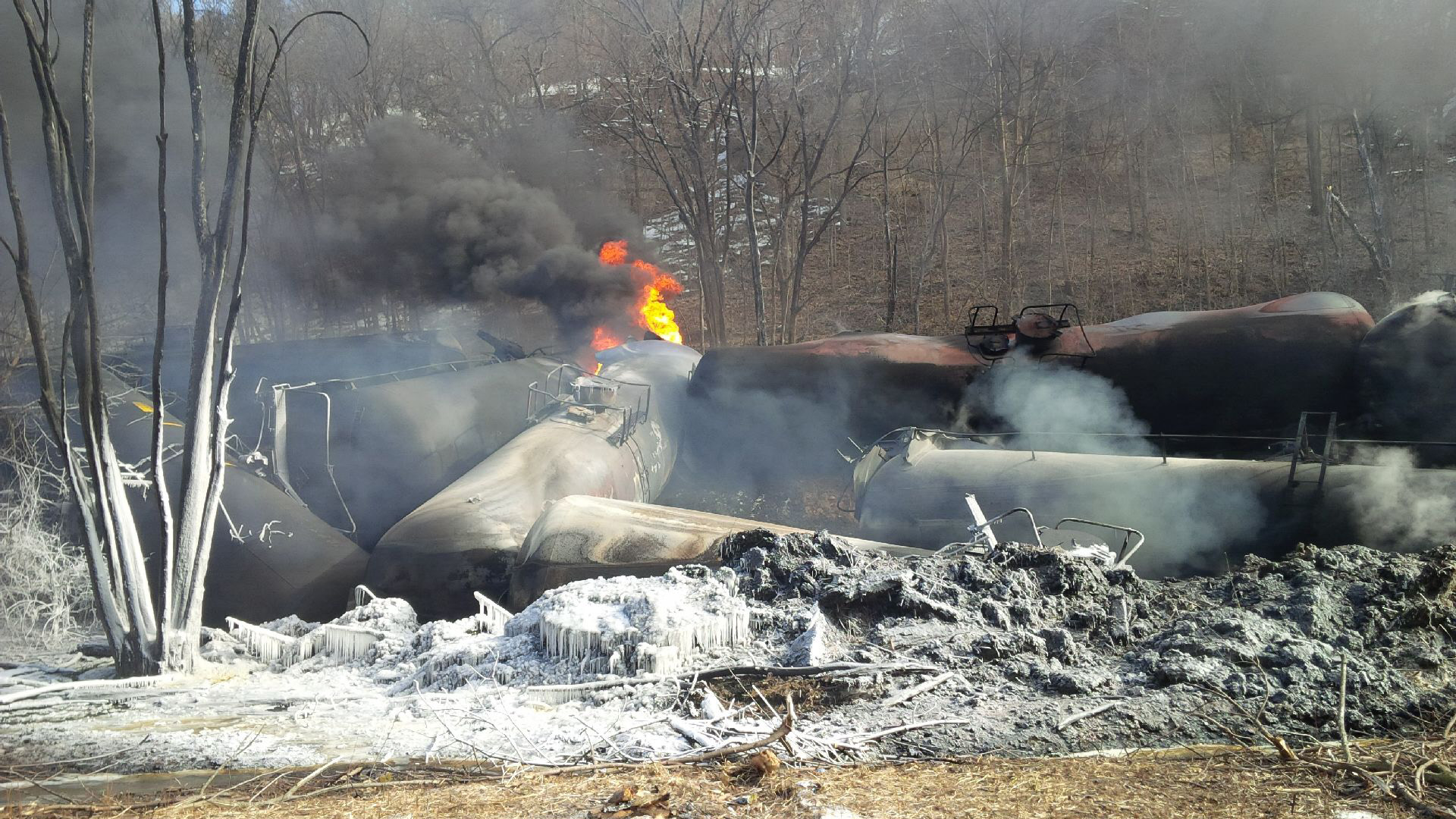 - - renewed for another four years in 2014 and enabled by a grossly distorted and gerrymandered State Legislature and State Supreme Court majority as much in the tank for its corporate donors as is Walker.