Houston, America's 4th largest city, is flooding, washing away rainfall records from way back...in 2017, as a local TV reporter tweeted:
Look at this flooding in Sugar Land [a Houston suburb]. They saw 8 inches of rain in 4 hours. To give you perspective, the city saw the same amount of rain in 3 days during Harvey," Maria Carter of ABC 13 tweeted.
I watched these images on NBC's Sunday evening news as massive rains pounded the US south this weekend, again, complete with an oil products barge that spilled its load into the Houston shipping channel.
And in that national TV report, not a single word about climate change and the frequency of intense storms which other media are saying would happen, and is happening. Now.
Disinterest fuels the denial.
So you can ask, if national media are still afraid of the issue, are Wisconsin media, government and residents are any better aware of or prepared for the realities of a changing climate than that have been as the water rises in the state and the costs pile up?
Consider that:
* There have been multiple, so-called 100-year floods in northwestern Wisconsin in the last decade.
* Flooding has hit Western Wisconsin in both 2018 and 2019 in Vernon County, south of La Crosse:
Kickapoo River still rises in community still recovering from summer flooding
* Major, persistent floods saturated southern Wisconsin in 2018:
Wisconsin Flooding Damage

Estimated to Be $209 Million
Damage estimates are soaring in southern Wisconsin after weeks of severe flooding and storms destroyed pavement, left basements underwater, ruined crops and killed livestock.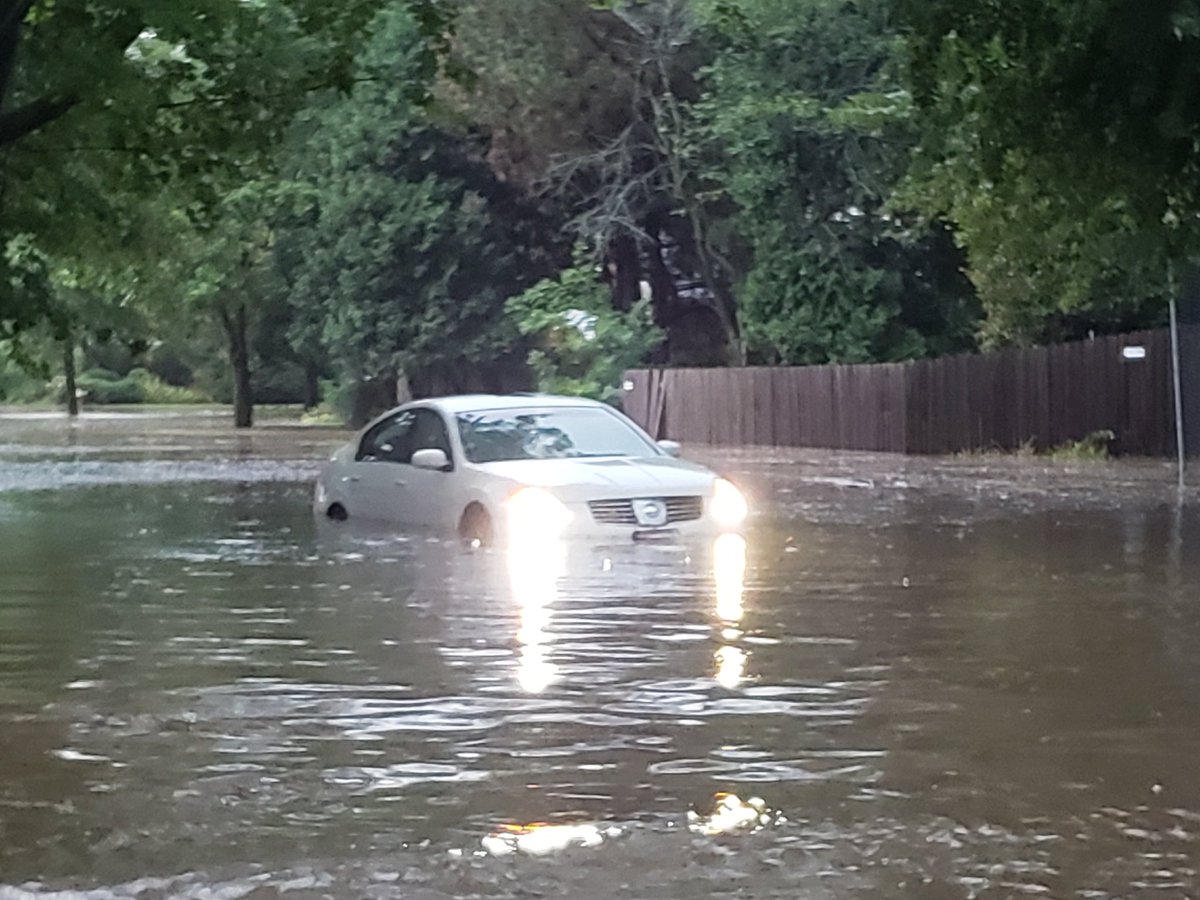 More p
atterns and repetitions, noted
here
:
* Who could forget the September muddy flow off the Foxconn site in September which left local residents and officials in downstream Illinois worried about repeat episodes.
* Can you blame them, especially with authoritative weather service reporting. like this:
Why Flooding Could be More Widespread and Severe This Summer
Looking ahead to summer...
Soils Are Saturated
A large swath of the U.S. – much [of] the Plains, Midwest, South and East, as well as various portions of the West – has saturated soils...

These saturated soils are unable to absorb large amounts of rain, so any heavy-rain events in the months ahead will likely result in flooding.
* And lready there has been severe flooding in Central Wisconsin this spring:
Waterlogged: Shiocton copes with flooding as the Wolf River exceeds 13 feet
Gov. Evers has said he wants to make climate science a priority in the wake of what's happening in the real world and the damage that Walker and his band of climate change deniers did to the capacity of the state to plan for climate change.
But since GOP legislators are adopting the Mitch McConnell "NO!" approach to Evers, leadership and governing- - or as Speaker Vos puts it, "#NEVER" - - I think GOP office holders in the name of ideological purity and campaign money would rather have policy gridlock, even if it meant debris-blocked roads, washed-out bridges and flood-ravaged farms across Wisconsin.