Legislators love to cut ribbons and please the road-builders - - not the pothole fillers so much, or people who drive into what became known in Wisconsin as
Scottholes before a costly trip to the repair shop -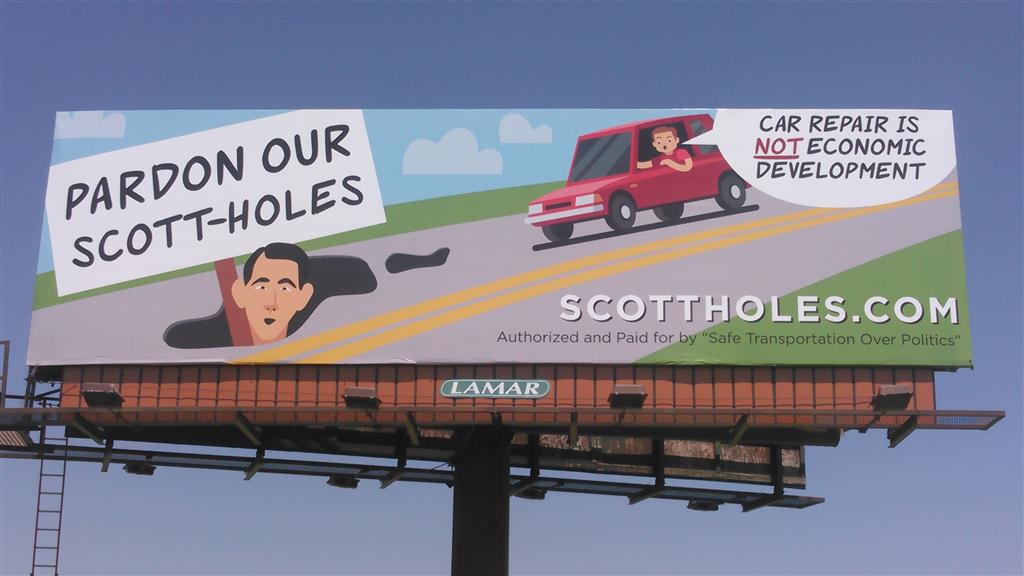 - - so along with $252 million spent on I-94 across the Foxconn zone to soothe Robin Vos' ego and pave his future - - here's to $133 million down the drain, along with land, trees and common sense.
"It was literally 20 years ago that they wanted to start this project, now we're FINALLY here." Check out my full interview on the Highway 23 expansion with @Radioplusnews here:
And earlier, here:
It is so rewarding to see the construction plans for expanding WIS 23 finally take off after years of effort. I applaud all the lawmakers who have tirelessly advocated for WIS 23's expansion over the past 20 years.