Props to River Alliance of Wisconsin, and to Milwaukee Riverkeeper (more, here), and grassroots activists (for example) for pushing the DNR to confront phosphorous-related algae contamination in the Wisconsin River, the Journal Sentinel reports.
The Department of Natural Resources is targeting phosphorus that flows into the state's longest river from Rhinelander south to Lake Wisconsin...
Matt Krueger, coordinator of river restoration efforts for the River Alliance of Wisconsin, said the DNR and county land conservation officials have accumulated an extensive base of understanding on the source of water pollution in individual watersheds that could lead to an impressive turnabout of the Wisconsin.
"(But) the report itself is useless unless something happens," Krueger said. "The question remains whether we will see action and whether we see resources put into it."
It's a needed, long-overdue response that acknowledges the scandalous increase in waterway pollution in Wisconsin that has followed the rollover by Walker and the GOP-led legislature to industry which won a rollback four years ago of phosphorous controls on the books.
Scott Walker signs bill easing phosphorus rules for communities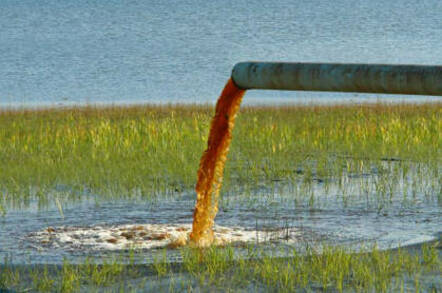 The DNR is required to tell the federal government which waterways fail to meet clean water standards, and you can read these required reports posted by the DNR which list the rivers and point to phosphorous as the leading cause:
The same official Wisconsin shouder-shrug dynamic is playing out in rural Wisconsin, where Walker's pro-business agenda weakened state runoff enforcement from large ag and dairy operations and well water contamination remains a known, persistent health hazard.
And the legislature's recent approval of toxic metal mining in Wisconsin, its removal of protections for perhaps 100,000 acres of wetlands statewide, and giving Foxconn a broad permission slip to have its way with lakes, rivers, streams and wetlands on thousands of acres in Racine County is at cross-purposes with waterway cleanup statewide.
I'm sure the ruling party's sudden dip of a toe into environmental action for cleaner water and 'its happening as the 2019 primary elections loom is not a coincidence - - since when it comes to Walker, business agendas, the GOP-led legislature and the environment there haven't been any coincidences since 2011 - - but a cleaner Wisconsin River is a testament to hard work by groups and activists and deserves everyone's praise.