It's Wisconsin climate karma Tuesday

.
Update:
High water closes roads and streams rise to flood stage throughout southeastern Wisconsin
Or, it's
The Day GOP State Senators Who Flunked 7th Grade Geography Better Look Out For Flooded Roads Heading Home.:
*
Because of this
on Monday.
Senate Votes Tuesday On Controversial Bill Allowing Some Wisconsin Wetlands To Be Filled
As the GOP Senate caucus says, 'who needs those stupid wetlands?'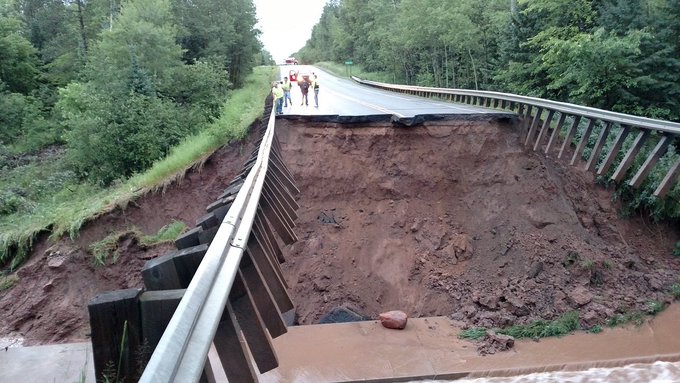 And look - - the DNR has jumped in with a brand new web tool to make it easier to see if that wetland you want to fill is free of restrictions!
* But back to Tuesday and
this
today
:
Flood Warning Remains in Effect for Southern Wisconsin
A Flood Warning has been issued for Dane, Green, Jefferson, Lafayette, Rock, and Walworth counties until 6:45 p.m. Tuesday. Also, a Flood Watch, Winter Weather Advisory, and Dense Fog Advisory are in place for portions of southern Wisconsin.
Several counties have reported flooding in several locations. Many reports are out of Green and Rock counties where several inches of water are over roadways. The Pecatonica River, Rock River, Root River, Turtle Creek and Sugar River are expected to exceed flood stage over the next 24 hours. Minor to moderate flooding is anticipated.
Also - - let's keep an eye on the flood-prone Root River cited above in flood-prone Racine County where Foxconn already has permission for unprecedented, permit-free wetland filling.
And I see a couple of dozen hazardous materials' Wisconsin sites in this just-published interactive map about increasing flood danger.
Anyone going to miss the wetlands there?