A UW-Stevens Point water specialist lays out the threat, again proving the need for governments to plan and act with science in mind, not ideology:
Midwest flooding threatens the water safety in 1 million wells
The 10 states include Illinois, Indiana, Iowa, Kansas, Kentucky, Minnesota, Missouri, Nebraska, South Dakota, and Wisconsin.
"Depending on the extent of the severity of the flooding, those flood waters will contain a lot of potentially harmful chemicals as well," said Kevin Masarik of the University of Wisconsin, Stevens Point.
The flooding could last for months, experts say.
And, remember, Wisconsin officially ignored our changing climate during the Walker years
and we saw
repetitive flooding before this year's troubles.
More information, photos from recent WI floods, here.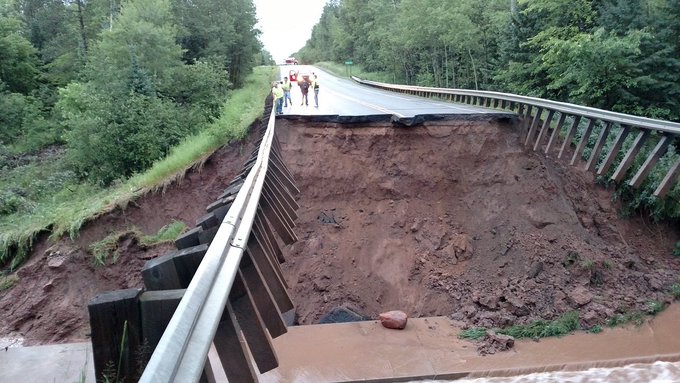 Highway 63, Bayfield County, 2016. Major storms also hit the area a year later.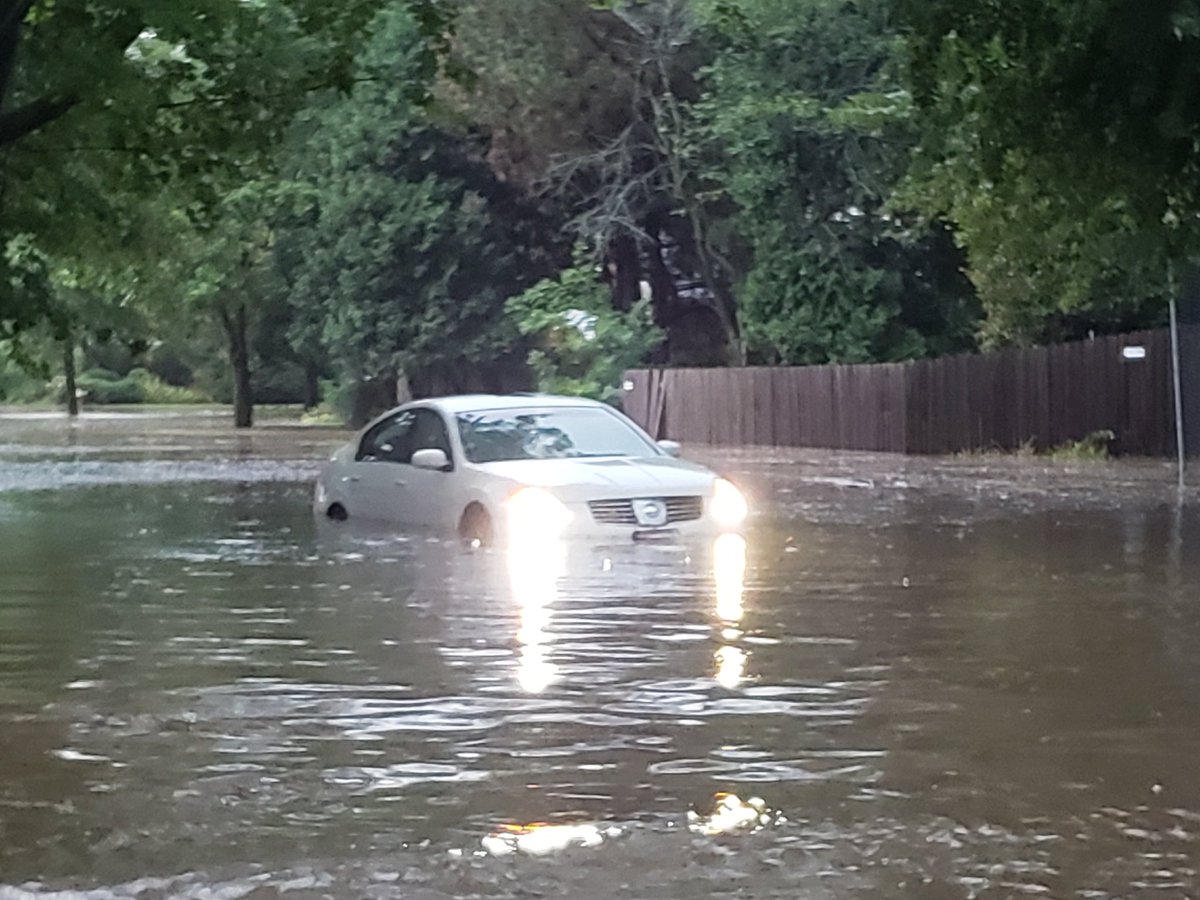 Dane County, summer of 2018