I'd suggested that federal transportation safety officials take a look at the I-94 construction zone near the Foxconn project where two people died and others were severely injured in a fiery, multi-vehicle crash on Wednesday.
Are construction-related design factors involved, for example? Is the signage adequate? Who will pose deeper-dive questions - -

the National Transportation Safety Board could

- - as it has done recently in

other serious highway crashes

- - - - given the results of [a] quick review of reported incidents...
Here is an archive of Foxconn-related posts which includes the history of the I-94 project's fast-tracking, funding, etc.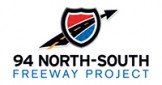 Props to the Racine Journal Times for obtaining WisDOT data which show the spike in crashes since I-94 expansion in May of 2018 was fast-tracked:
Since 2010: 3,311 vehicles involved in crashes; 943 vehicles since May 2018, making up about 28% of all incidents

Since 2010: 762 injuries related to crashes; 167 injuries since May 2018, about 22% of all incidents.
WisDOT also keeps track of contributing factors to crashes. Some of the major factors include:
Crashes in a construction zone: 391 since 2010; 294 since May 2018 — fully three-quarters of the total;

Crashes involving commercial vehicles: 423 since 2010; 141, or one-third, since May 2018;

Crashes involving speeding: 503 since 2010; 76 since May 2018; and

Crashes involving distracted drivers: 269 since 2010; 36 since May 2018.