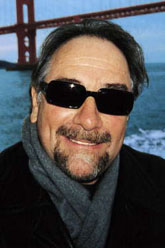 Hoo-rah:
AM 620 WTMJ is dropping
the weird late-night talker amalgam that is ultra-righty-and-embittered Berkeley botanist and nutrition author Michael Savage - - who has managed the last few late-nights to discuss and rip NY Cong. Anthony
Weiner
without acknowledging that "Savage" is the on-air name the talker took to leave
Michael Weiner behind
.
Another change: Jeff Wagner gets a third hour, from 2-3 p.m., which will be an hour of, well, air time by a pol, not a radio professional.